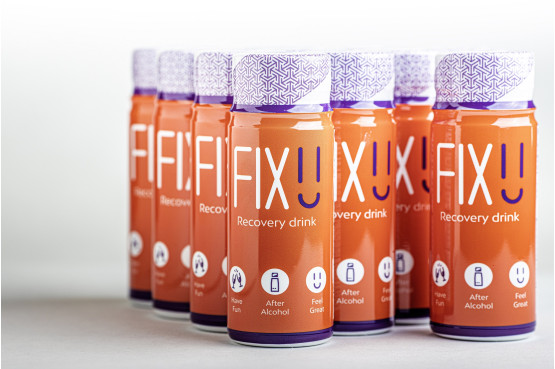 Company
Health Hack Labs Oy develops, imports, and has manufactured nutritional supplements that reinforce and clean the body's natural functions. We import unique supplements to the market with ingredients that are scientifically proven to work. We want to be pioneers in the foodstuff industry with products that are based on extensive testing and scientific facts. Our first product is the nutritional supplement drink FixU, whose main ingredient has been scientifically proven to speed up the combustion of alcohol in the body and to alleviate the intoxications caused by alcohol. This product will promote well-being and facilitate the elimination of the negative effects of alcohol in the body.
History
John Niemi, who is one of the founders of the company, has been studying various nutrients and alternative remedies for hangovers for years. As a result of his studies, we have been able to find a functional combination of ingredients which have been scientifically shown to increase the rate of alcohol combustion in the body and to help with even acute alcohol poisoning states. In the best case, when combined and dosed correctly, these natural ingredients will not only alleviate the physical symptoms of excessive alcohol ingestion but also completely prevent them.
After mapping the markets, Niemi and his partners Pekka Rönkkönen and Tanja Immonen determined that the product has no direct competitor in Finland or elsewhere in the Nordic countries. The other comparable products currently on the market are mainly based on a placebo effect or have been designed to alleviate the ill feelings and fatigue caused by alcohol rather than eliminating symptoms altogether. The idea to do it right then occurred – to offer a high-quality alternative to consumers that can help the body in fighting the negative effects of alcohol. Our business was founded in December 2018, and we began formulating the product together with an Austrian drinks industry company.
Future
We are always open to mutually beneficial partnerships. If you are interested in our product as a customer, retailer, or a partner in any other capacity, you can get in touch with us via e-mail at: info@hhlabs.fi.
Contact
Want to ask more about FixU? Contact us, we will be happy to answer!